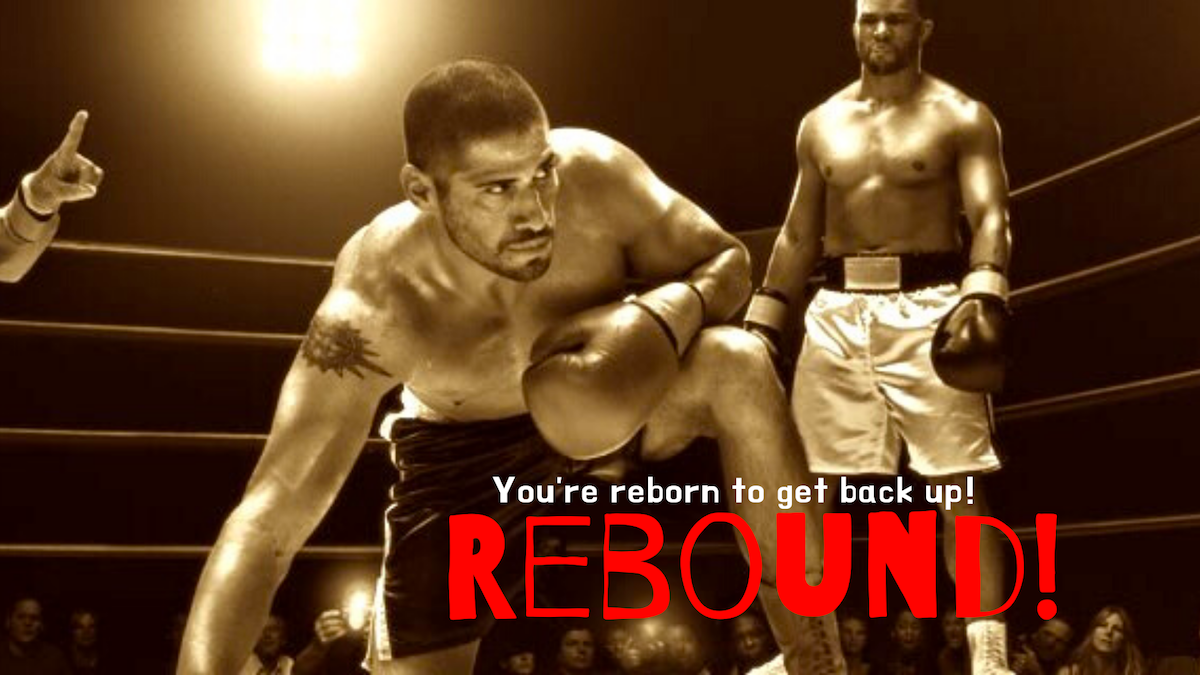 "Simon, Simon, pay attention! Satan has demanded to have you all, to sift you like wheat, but I have prayed for you, Simon, that your faith may not fail. When you have turned back, strengthen your brothers." —Luke 22:31-32 
LORD Of My Rebound!
It is the ability to REBOUND from stumbles & sins that is the great secret to ultimate victory, for those who are a New Creation in Christ. God has engineered the New Creation to be resilient, constantly rising through the ups and downs of life. 
GOD's strategy in your life doesn't depend on you never falling down, but on you never staying down.  Ours is the grace to press victoriously though failures in life. 
Proof of Jesus' work of Redemption in you isn't manifest in you never stumbling or failing at life's tests.  But He is glorified as Redeemer when He leads you triumphantly back to your feet.  GOD is Keeping you, not so you'll avoid trials, but so you'll recover from them.