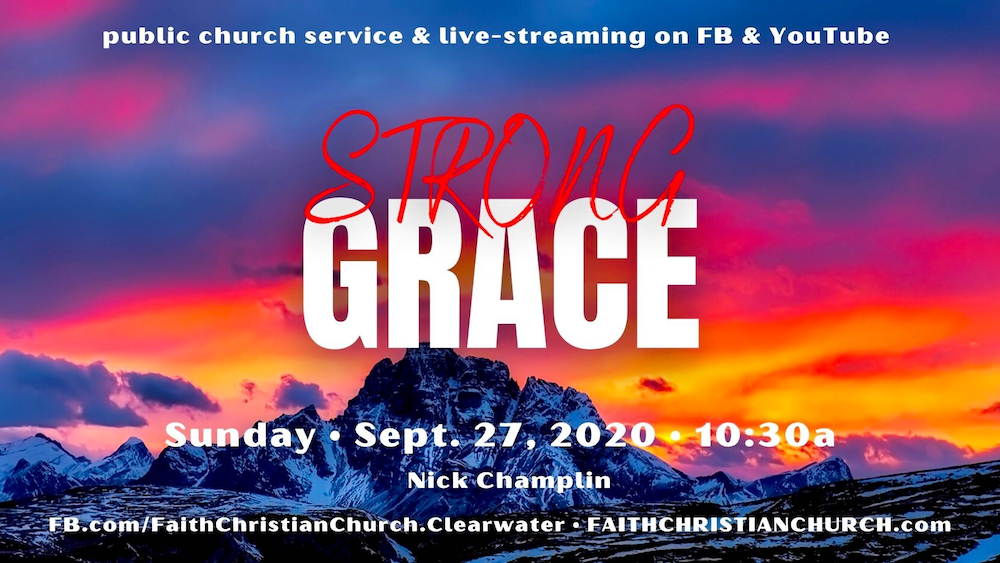 2Tim. 2:1-4 So you, my child, be STRONG in the GRACE that is in Christ Jesus.  And what you have heard from me in the presence of many witnesses entrust to faithful people who will be able to teach others also. (in other words, Make disciples who can make disciples.)
As I consider this verse against the backdrop of our present society I realize how much we're beginning to have in common with the early Church.  What a precise balance we must hold, walking through such a hostile world as Ambassadors of Christ, helping Hostiles become Disciples.  We must thread the Dual Horizons of Judgment against sin and Mercy for sinners. SO HOW DO WE, amidst the rising lawlessness keep from being pushed  by anger into Offense, or pulled by sympathy into Compromise.  With each passing day it's becoming more evident that only the narrow way of Jesus' cross can prevent us from swerving over one cliff or the other.  What does it take to stay on that path?  It takes being Strong in Grace!
What is Grace?  
Permission to Come
Power to Change
GOD is Working Here!