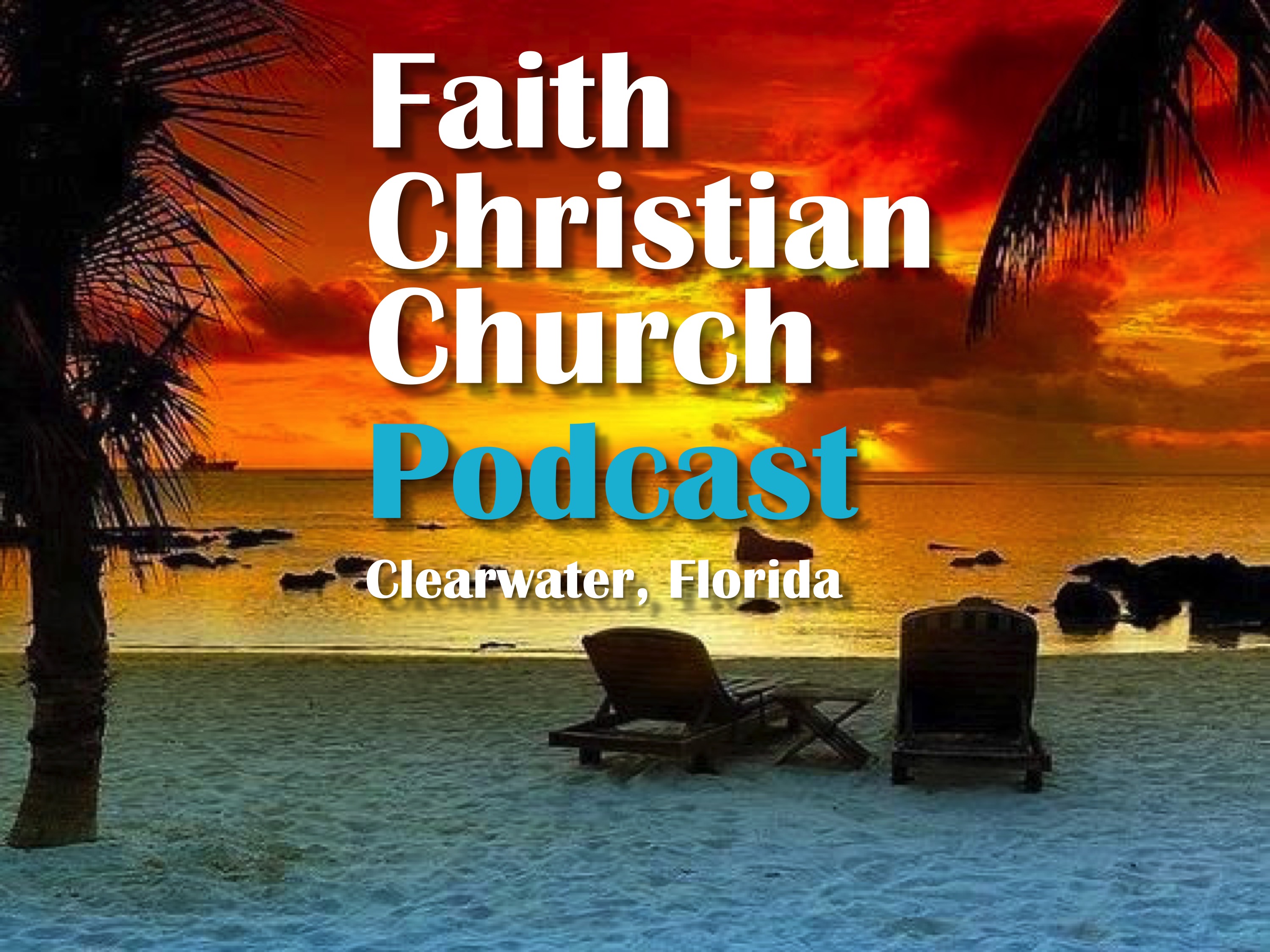 PRAYER THAT CONNECTS - "FASTING" (series) Nov 26, 2017 
Matt. 6:1 Be careful not to display your righteousness merely to be seen by people. Otherwise you have no REWARD from your Father in heaven...
In the next 8 verses Jesus lists the 3 Christian Displays of Righteousness that GOD REWARDS: Praying, Giving, & Fasting
Jesus didn't say IF, but WHEN you Give, Pray & Fast
GOD Expects us to Fast because He Plans to reward it.
2Chr. 7:14 If my people, which are called by my name, shall HUMBLE themselves, and pray, and SEEK my face, and TURN from their wicked ways; then will I hear from heaven, and will forgive their sin, and will heal their land.
There can be no doubt that GOD desires to Forgive the sins of His people and Heal our lands. But there must first be a Humbling, Seeking, and Turning, on our part.
Fasting empowers Humbling, Seeking, and Turning by redirecting our dependence on natural food into desire for greater closeness with the LORD.
Fasting repositions our desire over our dependence
It's simply curbing the appetite of the flesh in order to increase our appetite for the things of GOD.
DANIEL —
In Daniel's 1st fast (ch 9) he prays with repentance for Israel's sins, after discovering Jeremiah's prophecy of 70 years of captivity is completed. And is visited by the angel Gabriel.
In his 2nd fast (ch 10) Daniel prays 21 days (fasting) for the explanation of a vision. An angel is dispatched with the answer, on day one, but fights the demon of Persia during the 21 days, before breaking through!
How many Answers, Breakthroughs, and Deliverances, have not reached us because we don't fast, or quit too soon?
In many areas we receive partial blessings without complete victories, because our faith needs to be applied with fasting...
The disciples ask Jesus why they couldn't cast the devil out of a seizure-ridden boy. And He replies...
Matt. 17:20 "It was because of your little faith. I tell you the truth, if you have faith the size of a mustard seed, you will say to this mountain, 'Move from here to there,' and it will move; nothing will be impossible for you.
Mark 9:29 And he said unto them, This kind cannot be driven out by anything but prayer and fasting.
Sometimes the answers from GOD that we seek remain beyond reach, waiting for Faith through Fasting to hit critical mass and vault over the walls of impossibility.
Fasting Is a way of reprioritizing yourself; making the demands of your body subservient to your spirit.
In Jn 4, when the disciples brought food to Jesus, he said, "I have food to eat that you don't understand. My food is to do the will of Him who sent me, and to complete His tasks."
Paul writes in Ro 12:1-2, Therefore I exhort you, brothers and sisters, by the mercies of God, to present your bodies as a sacrifice—alive, holy, and pleasing to God–which is your reasonable service.
Do not be conformed to this present world, but be transformed by the renewing of your mind, so that you may test and approve what is the will of God—what is good and well-pleasing and perfect.
GOD has perfect plans for your life, your family, ministry, and job. Don't you want to know what they are and apprehend them?
Fasting is a holy & healthy way for you to make your body a sacrifice to GOD, so that your Mind can be renewed, and you can KNOW THE PERFECT WILL OF GOD.
Fasting...
• Clears plaque from your spiritual arteries,
• Trims the excess weight of guilt from your soul,
• Frees your sluggish mind from the toxin of fear,
• Sharpens spiritual receptivity & restores boldness.
Fasting Targets CLOSENESS, DELIVERANCE, & SUCCESS
CLOSENESS -- Repentance, Drawing Closer, & Receiving Answers from GOD
People who got close to GOD by fasting...
MOSES — Ex 34:27-28 On 40 day fast, receives the 10 Commandments
HANNAH - Fasts in her grief over barrens and GOD gives her the Prophet Samuel for a son
NEHEMIAH — Neh 1:4 Learns of the broken and depressed condition of Jerusalem and the Jews left behind during the exile. He fasts and repents for the nation and GOD gives him favor with Artaxerxes, to go and rebuild the walls.
PAUL — Ac 9:1-9 Fasts and repents for 3 days after his encounter with the Lord on the road to Damascus, and exchanges blindness and error for a relationship with Jesus.
CORNELIUS — Ac 10:30 A Roman Centurion is fasting and seeking GOD when he receives a visitation from an angel, instructing him to send for Peter, which leads to him (and his entire household) becoming the first Gentiles to be saved and filled with the Holy Spirit.
DELIVERANCE -- From Satanic Holds, Patterns Of Bondage, & Destruction
ESTHER — Esth 4:14-16 A Jewish wife of Xerxes, king of Medo-Persian empire, learns of a plot to annihilate all the Jews, so she proclaims a 3 day fast that leads to their deliverance and elevation instead.
JEHOSHAPHAT & JUDAH — 2Chr. 20:3-25 Are invaded by a huge Moabite-Ammonite army and threatened with annihilation. After fasting and humbling themselves before the Lord, they send out the Praise Team against the invaders and they all turn on each other. Takes 3 days to gather the spoil!
DANIEL - Escapes the lion's den as King Darius fasts through the night. Discovering Daniel's deliverance the next morning, King Darius makes a royal proclamation that the LORD is the true Living GOD and and must be worshipped throughout the empire.
NINEVEH — Jonah ch 3 120K Ninevites (men, women, children, animals) fast and repent 40 days, and are spared from judgment.
SUCCESS -- Taking Territorial Assignments & Achieving GOD's Goals in Ministry
JESUS - Repels Satan's temptation and gains power for ministry
Luke 4:1-3 And Jesus, full of the Holy Spirit, returned from the Jordan and was led by the Spirit in the wilderness for forty days, being tempted by the devil. And he ate nothing during those days. And when they were ended, he was hungry. The devil said to him, "If you are the Son of God...
(Satan tempts Jesus with the Lust of the Flesh, Lust of the Eye, and the Pride of Life)...
Luke 4:13-14 And when the devil had ended every temptation, he departed from him until an opportune time. And Jesus returned in the power of the Spirit to Galilee,...
ANTIOCH ELDERS — Ac 13:1-4 Are fasting and seeking GOD when the Holy Spirit speaks to send Paul out on the ministry he was called to. After more fasting Paul is sent by the power off the Holy Spirit.
Faith Christian Church will be entering 2018 with a 21 Day fast!
We are going to Fast & Pray for...
Our Closeness with GOD,
Deliverance from sickness and oppression
Success in our ministry assignments
I've provided a copy of Jentezen Franklin's book, "FASTING—Opening the door to a deeper, more intimate, more powerful relationship with GOD" for each of you to begin reading and preparing yourself.
Over the next few weeks I want you to plan out your fasting schedule, and I'm going to create a Fasting Calendar with everyone's commitment on it, so we can cover the entire 21 day period.
Pick the Frequency & Type of your fast.
Pick the Frequency of Your Fast...
Full 21 Days
Certain Days Each Week (3 Weeks)
Pick the Type of Your Fast
Full Fast - Water Only or Water & Juices Only
"Daniel Fast" – No Meats. No Sweets. No Bread
Partial Fast – Sun Up to Sun Down